Great Basin College Foundation
Welcome to the Great Basin College Foundation!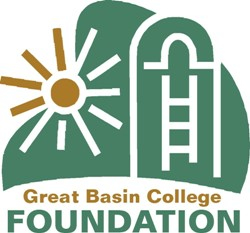 Our Mission
Great Basin College Foundation cultivates, stewards and manages resources from our communities for the benefit of the students and programs of Great Basin College.
The Great Basin College Foundation was established in 1982 as a separate non-profit entity whose sole purpose is to support the students and mission of Great Basin College.* The Foundation enjoys a position of national excellence and an exceptional fund-raising history, accepting all donations on behalf of GBC. Any persons or organizations interested in arranging a gift to the college should contact Great Basin College Foundation at P.O. Box 2056, Elko, NV 89803, or call 775-753-2260.
Help us serve the next generation. Remember Great Basin College Foundation in your will.
*Great Basin College enriches people's lives by providing student-centered, post-secondary education to rural Nevada. Educational, cultural, and related economic needs of the multicounty service area are met through programs of university transfer, applied science and technology, business and industry partnerships, developmental education, community service, and student support services in conjunction with certificates and associate and select baccalaureate degrees.