Advisor Biographies
Battle Mountain Campus
Jill Chambliss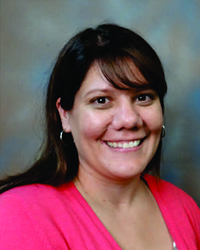 Academic Advisor Battle Mountain Center, GBC
Hello! My name is Jill and I am an advisor and Center Coordinator at the Battle Mountain Campus. I earned my BA in Secondary Education through GBC, teaching high school and overseeing the Dual Credit Program at Battle Mountain High School until coming to GBC in 2015. I enjoy meeting with students and helping them to create a plan to further their education and especially enjoy helping nontraditional and distance students. I understand the unique circumstances that come with attending college in a rural area and am happy to help students overcome those challenges.
Ely Campus
Mary Swetich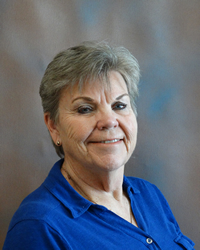 Academic Advisor Ely Center, GBC
After serving as the Director and academic advisor at GBC's Ely Center for 20+ years, I remain part time on staff to assist students within our service area and online in staying on track in pursuit of their careers. I have the privilege of being recognized by GBC and the NSHE Board of Regents as advisor, instructor, and director. Having received a Bachelor of Science from Colorado State University, I also hold the coveted Honorary Bachelor of Arts degree from GBC and maintain Emeritus status. My daily goal is to help students achieve their aspirations by working through challenges and celebrating successes. Motivated and inspired by GBC students, I am honored to play a small part in their educational journey; we want students to be successful in preparation for their future. Academic advisement is the key, and we believe in GBC and our students.
Hank Boone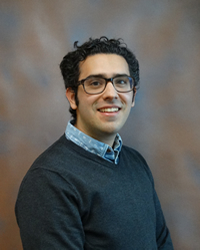 Academic Advisor Ely Center, GBC
I began my higher education journey at UNR pursuing mechanical engineering. I was a TRiO student and during my first and second year of school I was provided tutoring through the TRiO program. I also was given general advising from the TRiO office which greatly helped me stay motivated and helped me feel like I belonged in college. I wanted to give back to my fellow TRiO students, so I became a TRiO tutor. It was through my time as a tutor and a university tour guide, I realized I enjoyed helping others and wanted to continue in a higher ed. career. I still loved engineering, so I decided to pursue a master's degree in mechanical engineering with an emphasis in Engineering Education at UNR. I had my sights set on becoming a professor but enjoyed one-on-one interactions with people that I had when I was a tutor. I decided to pursue advising as a career after my master's degree and began work at Nevada State College. After some time at NSC, I wanted to gain more experience and am now a member of the Great Basin College team. You can find me at the Ely Center, and I hope we can meet soon!
Pahrump Campus
Diane Wrightman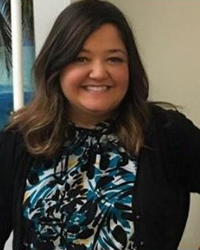 Academic Advisor Pahrump Center, GBC
Diane Wrightman has over 15 years of higher education experience. She earned her Master's in College Student Personnel at Southern Illinois University, Carbondale. She has worked as a Community Director, Program Advisor for Honors students, Service-Learning Coordinator, Retention and Recruitment Specialist and currently works as the Director for Great Basin College-Pahrump Valley Center. Her background is in leadership development and student success strategies, In college, she studied abroad in Australia, member of Alpha Sigma Tau sorority, and participated in the Walt Disney World College Program. Sharing her own college experiences and challenges with those she advises, she hopes to show them no matter how college may test their limits, with some dedication and guidance, a successful future is within reach.
Brian Grudzinski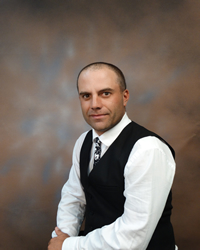 Academic Advisor Pahrump Center, GBC
Brian has been working as the CTE Program Advisor/Teaching Assistant for the Machining Manufacturing Technologies program in Pahrump, NV. He also assists with some general advising and recruitment activities for the Pahrump Valley Center. As a graduate of Great Basin College he understands students navigating the GBC system and also transferring to other universities. He received his Bachelor's in Theater from Arizona State University and currently working on his Masters in Communication Studies at ASU. Brian is a disabled veteran of the Army, plays golf at competitive and social levels, and roots for every Boston sports team.
Winnemucca Campus
Jolina Adams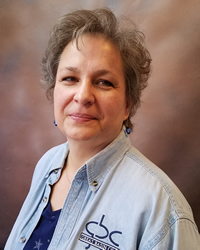 Advisor for Winnemucca Campus
I serve as an academic advisor at Great Basin College, Winnemucca Center. I began working for Northern Nevada Community College (now Great Basin College) in 1990. I earned my Bachelor's degree in Social Science from GBC in 2007, my internship was in academic advising. I have served as one of the summer advisors at the Winnemucca Center since 2007, transitioning to my current position of NSHE Specialist I and Academic Advisor in 2018.
Jessica Johnson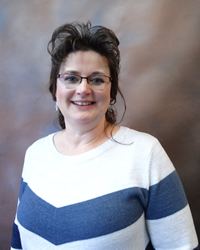 Academic Advisor Winnemucca
Jessica Johnson serves as a Career Technical Education Academic Advisor at the Winnemucca Center. She earned a Bachelor's degree at Great Basin College in 2012. After graduating Jessica moved to Central Oregon, where she worked as a Transcript and Degree Evaluator for Central Oregon Community College for 4 years and really enjoyed that position. When an opportunity came to move back to Winnemucca, Jessica packed her family up and moved back to Winnemucca for her current position as a CTE Academic Advisor and Recruiter in Winnemucca. Jessica takes pride in helping individuals meet their personal and career goals. Outside of work, Jessica enjoys chasing her two small children Jocee and Jack around and spending time with husband Justin. Fun fact: I love cows and hope that in the future our cattle will move to Nevada too.
Programs of Study
Fallon Godwin-Butler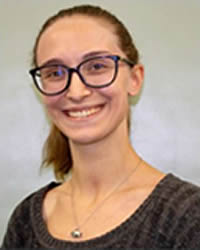 Academic Advisor for Business and UNR Transfer Coordinator
I completed my undergraduate degree at SUNY Purchase, studying journalism, political science, and French. After working at a local newspaper, I transitioned to higher education as a recruiter. This experience helped me understand that I value helping students outline their goals and provide pathways to achieve their academic passions. Now, I am the Transfer Coordinator. My main goal is to not only help students transfer to the University of Nevada, Reno, but to also advise them in their journey through higher education.
Chantell Garcia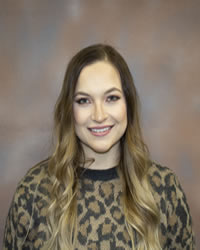 Advisor for Computer Information Technologies and Student Life Coordinator
I am pleased to be at GBC in the role of an academic advisor and Student Life & Leadership Development Coordinator! I have a BS in Workplace Training and Leadership from Idaho State University, and people (especially students) are my passion. I strongly believe student engagement is the key to success in higher education, and community colleges provide exceptional experiences for students to flourish. I enjoy spending time with my family and pets. I am an avid reader, traveler, and coffee connoisseur. I am especially grateful to have the opportunity to work alongside the many talented and dedicated individuals and students that make Great Basin College an ideal place to learn and grow!
Jonica Gonzalez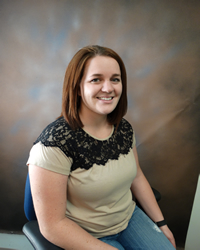 Academic Advisor for CTE Programs
I was born and raised in Northern Nevada. I started my college education at Southern Utah University and ended up transferring to Great Basin College to finish my degree in Secondary Business Education. After teaching two years of high school business classes, I left the classroom and joined Great Basin College. I enjoy working with students in the Diesel Technology, Electrical SystemsTechnology, Industrial Millwright Technology, Instrumentation Technology, and Welding Technology Programs. I enjoy learning what students hope to accomplish academically, professionally, and personally during their time in our Career and Technical Education program here at Great Basin College.
When I am not on campus I am most likely enjoying time with my husband and two children. We love to be outdoors camping or out on a side by sideride.
Todd Hayden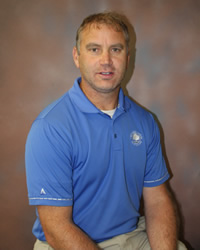 Advisor for Education and Sciences
Hi, my name is Todd Hayden. I am an academic advisor for the Education and Science programs at GBC, Elko Campus. I was interested in GBC because of its small size, its affordability, the wide range of programs offered, and how it serves students across such a vast area. I am a former elementary school teacher who partnered closely with our local college. I have worked five years in college settings as well. In higher education, I have served as a softball coach, recruiter, retention specialist, and tutor. My favorite role, however, is that of advisor. I am from Wisconsin. I love playing baseball, going hiking, andspending time with my wife and two children.
Adriana Mendez
Advisor for Liberal Arts and Social Sciences
Hello, my name is Adriana, and I have served in a few different roles since I started working here at GBC with the most recent one being an academic advisor. One of the most enjoyable moments for me as an academic advisor is working closely with students and helping them achieve their academic goals. Plus, it is always great to see how much students evolve during the process of them turning their dreams into a reality. Being a part of our students' educational journey is extremely rewarding!

"Education is the passport to the future, for tomorrow belongs to those who prepare for it today." -Malcolm Little
Jennifer Brown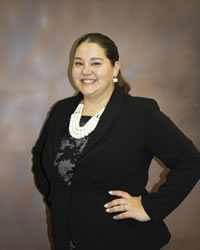 Director of Advisement and Retention at Great Basin College, Advisor for Health Sciences
Hello, my name is Jennifer Brown. I am a dedicated professional with over a decade of working in higher education. Originally from St. Joseph, Missouri I moved to Phoenix, Arizona where I earned my Bachelor's of Science in Psychology and Master's of Science in Leadership from Grand Canyon University. I began my career in the Maricopa County Community College District at Gateway Community College where I held various roles in Student Affairs including Contact Center Agent, Admissions and Records Technician, Academic Advisor, Coordinator of the Early Alert Program and First Year Experience Coordinator. I have enjoyed my various roles within higher education, but my passion has always been advising students and helping them transform their lives!
"Develop a passion for learning. If you do, you will never cease to grow." - Anthony J. D'Angelo
For More Information Contact
Battle Mountain: 775-635-2318
Elko: 775-753-2180
Ely: 775-289-3589
Pahrump: 775-727-2000
Winnemucca: 775-623-4824
Why Great Basin College
Great Basin College wants to be your choice for higher education. GBC offers associate and baccalaureate level instruction in career and technical education and academic areas. About 4,000 students are enrolled annually online from across the country and on campuses and centers across 86,500 square miles, two time zones, and ten of Nevada's largest counties. We border Arizona, Oregon, Idaho, Utah, and California. We are GBC!