Great Basin College - Elko Campus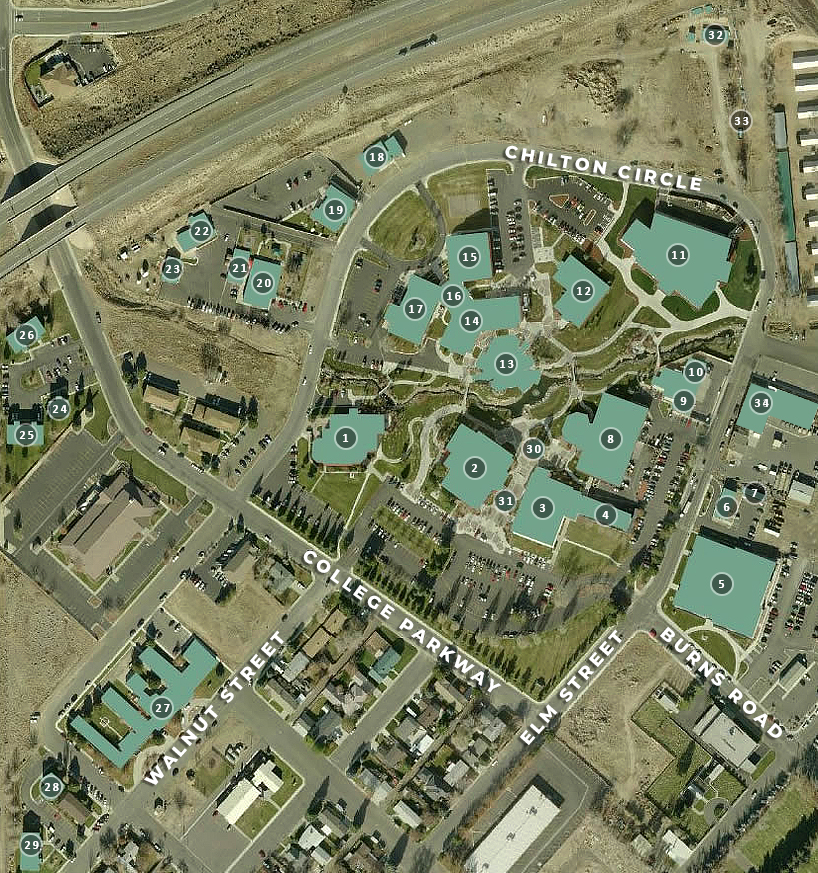 Click here for a Google Map display
Click here for a Printable Map with Legend (PDF Format)
Adult Learning Center
Adult Learning Center II
Central Receiving
Storage
Carl A. Diekhans Center for Industrial Technology (DCIT)

Reynolds Amphitheatre
Reynolds Solarium
Chilton Circle Modular
The House Tom and Jack Built
Storage/Testing Facility
Placer Done/Cortez Hall
Newmont Hall
Single Resident Suites
Elizabeth "Beth" Griswold Hall
Theodore Laibly Hall
12-Unit Married Housing Apartment Complex
Clock Tower
Rollan Melton Circle
Cowbarn
Hoop House
(Locations of GBC Centers in Battle Mountain, Ely, Pahrump Valley/Tonopah, and Winnemucca)
This subsite is a series of map graphics showing the Elko campus. It will be of limited value to sight-impaired viewers.
For More Information Contact
Media Services
Great Basin College
1500 College Parkway
Elko, NV 89801
Phone: 775.327.2149
Why Great Basin College
Great Basin College wants to be your choice for higher education. GBC offers associate and baccalaureate level instruction in career and technical education and academic areas. About 4,000 students are enrolled annually online from across the country and on campuses and centers across 86,500 square miles, two time zones, and ten of Nevada's largest counties. We border Arizona, Oregon, Idaho, Utah, and California. We are GBC!