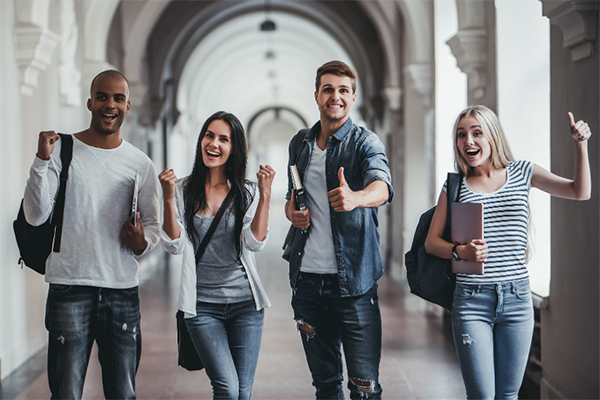 GBC Recruitment Department
Mission Statement
The mission of Recruitment is to recruit prospective students by providing information about Great Basin College and informing them of the academic and personal opportunities attributed to a higher education. Throughout the academic school year, GBC representatives routinely travel around our 86,500 square mile service area and at times beyond to attend college and career fairs, financial aid nights/FAFSA Days, educational community outreach events, along with the scheduled classroom visits within the high schools we serve. The Recruitment Department helps ease the transition from high school to college by providing prospective students with the extra guidance, support, and resources that are needed to assist them in pursuing the best pathway that suits their personal and/or academic aspirations.
If you would like more information about GBC or are interested in scheduling a campus tour, you can either complete the inquiry forms by clicking on the attached links or directly contact the GBC Recruitment Department at recruitment@gbcnv.edu or 775-753-2101.

For More Information Contact
Mike McGhee
Recruitment
Great Basin College
1500 College Parkway
Elko, NV 89801
Phone: 775-753-2101
E-mail: mike.mcghee@gbcnv.edu
Why Great Basin College
Great Basin College wants to be your choice for higher education. GBC offers associate and baccalaureate level instruction in career and technical education and academic areas. About 4,000 students are enrolled annually online from across the country and on campuses and centers across 86,500 square miles, two time zones, and ten of Nevada's largest counties. We border Arizona, Oregon, Idaho, Utah, and California. We are GBC!