GBC Veterans Resource Center
Great Basin College (GBC) Veterans Resource Center (VRC) provides an encouraging environment that acknowledges and honors our U.S. military veterans and their dependents, while helping them attain their educational goals. The center provides resources, support, and the advocacy needed to succeed in higher education.
Our Mission
The VRC's mission is as widespread as the rural GBC service area. Our main goal is to provide Military Veterans with the resources, support, and advocacy needed to succeed in higher education. However, our services are open to our entire community by providing the proper local, state, and federal resources to meet the unique needs of each Veteran; to include their families.
Warrior of the Canyon
Warrior of the Canyon is an annual walk/run or bike event held in Lamoille Canyon, NV. The event includes a 3-mile, 5.5-mile, and 13 mile course. This event promotes and provides a positive and healthy way for Veterans and the public to spend time with their families and interact with one another. This is also a great opportunity for the entire community to come out and show support either by volunteering or participating. View the Warrior of the Canyon Waiver form!
Thanks to NMSA and Renown Health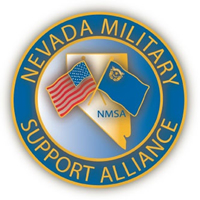 The Veterans Resource Center would like to thank and acknowledge the Nevada Military Support Alliance for their continued support and for their mission to "organize and promote the recognition, support and appreciation of Nevada's Men and Women of our Armed Forces, Veterans and their Families."
Watch the Nevada Military Support Alliance's video presented at their most recent event, the annual Masquerade in Reno!
The Veterans Resource Center would like to thank Renown Health for their continued support of our mission. Renown Health has helped the VRC reach new levels of efficiency in ensuring that our rural Nevada Veterans are taken

care of. Thank you for everything you have done for our center and we look forward to an everlasting partnership.
How Did You Hear About Us?
In an effort to better serve you, we would love to know how you heard about GBC's Veterans Resource Center. Email ? Social Media? Website? Word of mouth? We want to know! Please e-mail John Green, Assistant Veterans Resource Coordinator!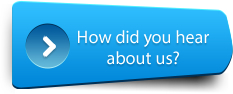 For More Information Contact
Great Basin College Veterans Resource Center
Great Basin College
1500 College Pkwy
Elko, Nevada 89801
Phone: 775-753-2310
Map: VHC Map
Why Great Basin College
Great Basin College wants to be your choice for higher education. GBC offers associate and baccalaureate level instruction in career and technical education and academic areas. About 3,800 students are enrolled online from across the country and on campuses and centers across 86,500 square miles, two time zones, and ten of Nevada's largest counties. We border Arizona, Oregon, Idaho, Utah, and California. We are GBC!