GBC Faculty and Staff Calendar
Posting Events Here
This calendar lists events of specific interest to faculty and staff only. For events of interest to students and the public, please click here. If there is a faculty or staff event you would like to see posted here, please e-mail Janie Moore. Be sure to include the following:
Title
Description
Date
Time
Place
Cost (if any)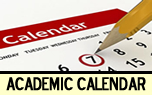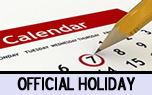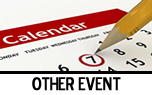 Viewing PDF files requires installation of the Adobe Reader plugin for your browser, available free at Adobe. Viewing MS Word files requires that MS Word be installed on your computer.
For More Information Contact
Janie Moore
Assistant to the Vice President for Academic Affairs
Berg Hall Room 152, Elko Campus
E-mail: janie.moore@gbcnv.edu
Phone: (775) 753-2187
Why Great Basin College
Great Basin College wants to be your choice for higher education. GBC offers associate and baccalaureate level instruction in career and technical education and academic areas. About 3,800 students are enrolled online from across the country and on campuses and centers across 86,500 square miles, two time zones, and ten of Nevada's largest counties. We border Arizona, Oregon, Idaho, Utah, and California. We are GBC!