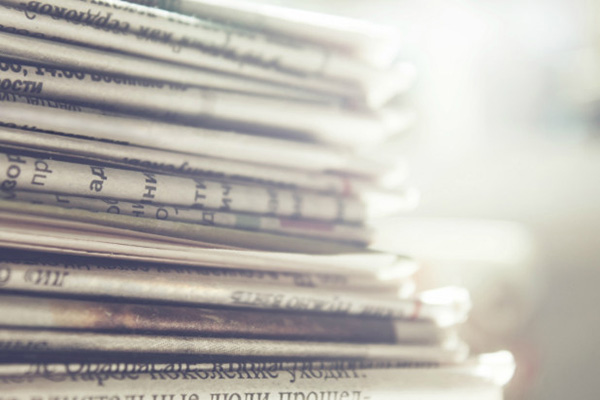 OLLI in Elko
Join Us at OLLI Where Learning Never Retires
Lifelong learners in Elko can now enjoy the benefits of being an OLLI affiliate member. For an annual fee of $30, affiliate members get:
Access to at least one OLLI class per month that is streamed live from the University of Nevada, Reno to Great Basin College
Access to hundreds of OLLI classes at the University of Nevada, Reno's Moana and Redfield Campus locations
Intellectual, cultural and social interaction with adults 50 and older who share a common interest in exploring new and fascinating areas of knowledge
The OLLI membership year runs Sept. 1, 2019 through Aug. 31, 2020. Sign up now and pay only $15 for the 2020 spring semester! It's easy to join. Visit olli.unr.edu and click on the green "Register Online" button or call (775) 784-8053. Want to try a class for free? Be our guest! Attend any of the classes listed on the schedule to find out more about OLLI.
All classes are held at Great Basin College Community Outreach Center, 1025 Chilton Circle, Elko. Classes are streamed live from OLLI at the University of Nevada, Reno. Please arrive 15 minutes early to sign the attendance roster.
January - May 2020 Class Descriptions
Universal Health Insurance Coverage: Medicare for More or Medicare for All?
Wednesday, Jan. 29 from 10 - 11:30 a.m.
Presenter: John Packham, Ph.D., associate dean, Office of Statewide Initiatives, UNR School of Medicine
The Patient Protection and Affordable Care Act of 2010 ("Obamacare" or "ACA") resulted in dramatic reductions in the number of uninsured Americans. Since its passage, nearly 400,000 Nevadans have gained coverage through the state's participation in the ACA's Medicaid expansion and through private coverage offered on our state's health insurance exchange. Nonetheless, 10% of the state's population remains uninsured. Learn about current state and federal policy proposals to expand health insurance coverage in Nevada and the United States, proposals to expand coverage via changes to existing Medicare and Medicaid programs, as well as reform proposals that build on employer-based health insurance.
Effects of Global Change: A Birds-eye Perspective from Nevada to Nicaragua
Wednesday, Feb. 26 from 2 - 3:30 p.m.
Presenter: Thomas Albright, Ph.D., associate professor, Department of Geography, UNR
Birds are important parts of our ecosystems and a major source of enjoyment for millions of people. However, recent reports indicate they are under threat and declining in many areas. What factors are causing these declines? What is in store for the future? What can we do about it? In this session, we'll look at this problem through the lenses of physiology, ecology, conservation biology and geography. We'll especially focus on the University of Nevada, Reno-based research in the Desert Southwest and Central America, where many of our beloved bird species spend their winters.
Waning Counterculture: What It Means and Why We May Need It More Than Ever
Thursday, March 26 from 10 - 11:30 a.m.
Presenter: Erica Bein, professor of English, TMCC
We will look at past American countercultural movements and their historical and social repercussions. We also will look at what the countercultural movement means now and why the voice of counterculture has been in
decline. What does that mean for our society, and how do we move into the future?
Great Salt Lake City: The First Major Settlement in the West
Friday, April 17 from 10 - 11:30 a.m.
Presenter: Jim Bonar, M.Ed., OLLI member
Great Salt Lake City was the original name given by Brigham Young, president of the Latter Day Saints church, to the valley southeast of the Great Salt Lake when he led a group of Mormon pioneers to settle there in 1847. Why
did he choose what was believed to be a barren wasteland, and what caused more than 40,000 people to leave their homes and build a new city there?
National Security Issues in the Presidential Campaign
Wednesday, May 20 from noon - 1:30 p.m.
Presenter: Richard Siegel, Ph.D., professor emeritus of political science, UNR; OLLI Advisory Council member
In-depth perspectives on several emerging policy crises affecting the 2020 U.S. Presidential Election.
For more information about OLLI at the University of Nevada, Reno call (775) 784-8053 or e-mail olli@unr.edu. Contact Great Basin College Continuing Education at (775) 753-2231 or by e-mail at continuing-ed@gbcnv.edu.
For More Information Contact
Great Basin College
1500 College Parkway
Elko, Nevada 89801
Phone: 775-753-2180
Why Great Basin College
Great Basin College wants to be your choice for higher education. GBC offers associate and baccalaureate level instruction in career and technical education and academic areas. About 4,000 students are enrolled annually online from across the country and on campuses and centers across 86,500 square miles, two time zones, and ten of Nevada's largest counties. We border Arizona, Oregon, Idaho, Utah, and California. We are GBC!