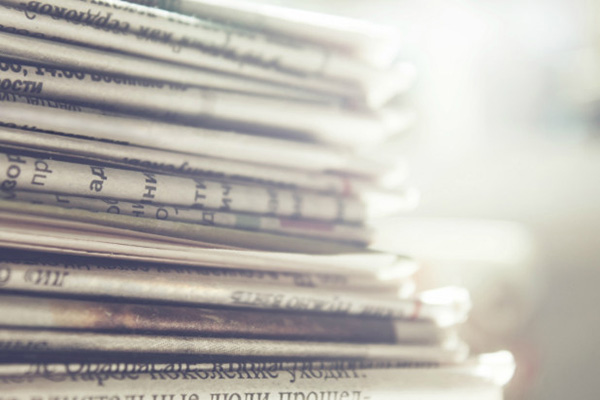 John Headley Wins this Year's Health Science and Human Services Department Award!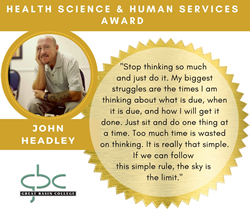 John Headley, a.k.a. Johnny H., is the recipient of our Health Science & Human Services award. Nominated by faculty and staff, John is a social work major and is about 80 credits into the 3/1 Social Work Program offered at GBC.
In the future, he hopes to be able to help others as much as he possibly can. Through his own personal experience, he understands the importance of having an uplifting support and management staff and wants to provide that structure and encouragement through a managerial position in the future. He feels that the higher his education level, the more resources he has to provide mentorship to help others, and that is what brought him to GBC.
John is on the Nevada State Board of Peer Recovery Support Specialists. He is a member of the Phi Theta Kappa Honor Society, made the Dean's List at College of Southern Nevada, and recently received an Associate's Degree (with High Honors). John works as a Case Manager for CrossRoads of Southern Nevada. He is an intern for the Nevada Board of Alcohol, Drug, and Gambling Counselors. John has twenty two hundred hours completed toward that license. He is striving to accomplish his Bachelor's Degree in Social Work through Great Basin and University of Nevada Reno. John's long-term goals is to obtain his Licensed Clinical Social Work degree.
"Stop thinking so much and just do it. My biggest struggles are the times I am thinking about what is due, when it is due, and how I will get it done. Just sit and do one thing at a time. Too much time is wasted on thinking. It is really that simple. If we can follow this simple rule, the sky is the limit."
For More Information Contact
Great Basin College
1500 College Parkway
Elko, Nevada 89801
Phone: 775-753-2180
Why Great Basin College
Great Basin College wants to be your choice for higher education. GBC offers associate and baccalaureate level instruction in career and technical education and academic areas. About 4,000 students are enrolled annually online from across the country and on campuses and centers across 86,500 square miles, two time zones, and ten of Nevada's largest counties. We border Arizona, Oregon, Idaho, Utah, and California. We are GBC!