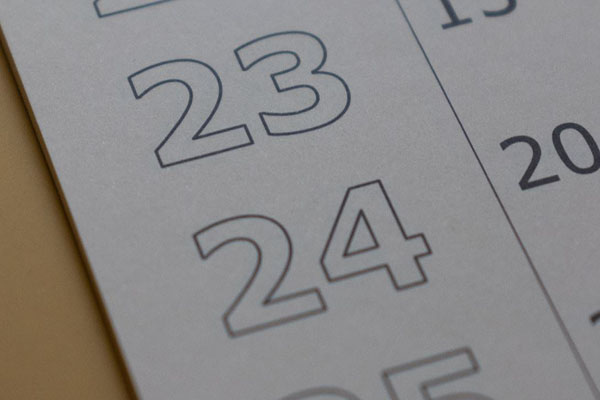 Wednesday, March 31, 9 to 11 AM: Career Fair Day 1 Schedule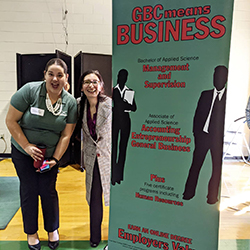 Looking for a new career? Need a one-stop-shop for career resources and dozens of businesses and organizations looking for someone like you?
Join us for the 2021 Great Basin College Virtual Community Career Fair, Wednesday, March 31st and Thursday April 1st.
Online and all around the globe for two days, March 31st & April 1st! With tips & tricks, mock interviews, use of social media, and employers looking for you!
Current Schedule
Walk-in Mock Interviews via Zoom
Host: Jason Brick, GBC Student Transfer Coordinator
Host Phone: (775) 753-2186
Host Email: jason.brick@gbcnv.edu

Zoom Meeting Information:
Meeting Link
Meeting ID: 869 6852 2640
Passcode: 310928
---
Job Hunting Skills Zoom Meeting with GBC!
Join Great Basin College Business Professor George Kleeb as he presents Job Hunting Skills.
Zoom Meeting Information:
Meeting Link
Meeting ID: 817 3469 7490
Passcode: 858563
---
Resume Building Zoom Meeting with GBC!
Join Great Basin College Economics and Finance Professor Brandy Nielsen as she presents Resume Building.
Zoom Meeting Information:
Meeting Link
Meeting ID: 917 7074 3781
Passcode: gCgSU7
---
Brahma Group Inc.
Industrial Construciton - Electrical, welders, fitters, maintenance mechanics, ironworkers.
Website: www.brahmagroupinc.com
Contact Name: Shawnee Christensen
Contact Phone: (385) 377-5526
Contact Email: shawnee.christensen@bgi.email
For more information, please contact the vendor.
---
Calvada Surveying, Inc.
Professional Land Surveying firm in California. Looking for candidates to work in both field and office positions. Looking to fill High Definition Scanning and Drone technicians.
Website: www.calvada.com
Contact Name: Saul Melgarejo
Contact Phone: 1-(562) 673-5123
Contact Email: saul@calvada.com
Meeting ID: 626-290-9655
Meeting Password: calvada
---
Cashman Equipment Company
Cashman Equipment Company Apprentices for Diesel Technicians.
Website: www.cashmanequipment.com
Contact Name: Jennifer Bautista
Contact Phone: (702) 633-4677
Contact Email: jenniferbautista@cashmanequipment.com
Meeting ID: 882 105 4395
Meeting Password: eb0TpF
---
DXPE
We are looking for strong mechanics. We are a pump rebuild company presently posting a job for a Service Technician.
Website: www.dxpe.com
Contact Name: George Perez
Contact Phone: (303) 430-0521
Contact Email: george.perez@dxpe.com
Meeting ID: 988 7509 9427
Meeting Password: 810463
---
GBC - Computer Technologies Department
Develop a sound background in the humanities, social sciences, and the arts, to function in multicultural and diverse environments.
Provide fundamentals in business management to enable graduates to understand business environments and decision-making processes.
Website: www.gbcnv.edu/programs/programs.html
Contact Name: Byron Calkins
Contact Phone: (575) 993-0521
Contact Email: byron.calkins@gbcnv.edu
Zoom link for GBC CT department
Meeting ID: 893 6170 0630
Meeting Password: 006365
---
Nevada Northern Railway Museum
The Nevada Northern Railway Museum maintains and operates a 19th century railroad and needs a steam and diesel locomotive mechanic.
Website: www.nnry.com
Contact Name: Mark Bassett
Contact Phone: (775) 289-0103
Contact Email: president@nnry.com
For more information, please contact the vendor.
---
Nevada Outdoor School
Nevada Outdoor School inspires exploration of the natural world, responsible stewardship of our habitat and dedication to community. Nevada Outdoor School's AmeriCorps State program places full-time, part-time, and summer AmeriCorps members at organizations throughout rural northern Nevada. These members are individuals who dedicate a year or summer of their lives to serving others in the community by being environmental stewards, educators, mentors, and caregivers. We are recruiting for NOS Naturalist full-time position in Winnemucca and Elko; FCAA Client Outreach Assistant part-time position.
Website: www.Nevadaoutdoorschool.org
Contact Name: Zulma Mayorga
Contact Phone: (775) 304-2960
Contact Email: zulma.mayorga@nevadaoutdoorschool.org
Meeting ID: 868 0025 2855
Meeting Password: 926734
---
Nye County School District
Nye County School District is hiring for Teachers for the 2021-2022 school year. We offer competitive salary & benefits and educational benefits all in a great community with an affordable cost of living.
Website: www.nye.k12.nv.us/
Contact Name: Chelle Wright
Contact Phone: (775) 727-7743
Contact Email: cwright@nyeschools.org
Meeting ID: 927 1732 0558
Meeting Password: 176106
---
For More Information Contact
Jennifer Brown
Director of Advisement and Retention
Phone: 775-753-2186
Location: Elko Campus
E-mail: jennifer.brown@gbcnv.edu
Why Great Basin College
Great Basin College wants to be your choice for higher education. GBC offers associate and baccalaureate level instruction in career and technical education and academic areas. About 4,000 students are enrolled annually online from across the country and on campuses and centers across 86,500 square miles, two time zones, and ten of Nevada's largest counties. We border Arizona, Oregon, Idaho, Utah, and California. We are GBC!