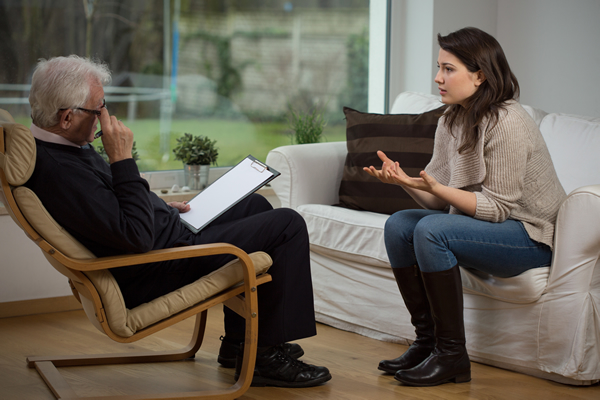 Certificate of Achievement in Human Services Program
The certificate program in Human Services is designed to prepare students for employment in human services agencies, mental health centers, correctional institutions, community health education organizations, and other work settings where effective, ethical client interactions are essential. Coursework may be used as electives, or for continuing education by students or professionals, in such areas as education, social work, counseling, nursing, radiology, emergency medical care, or business.
The certificate program offers a generalist overview of human services work, and an opportunity for personal enrichment, and hands-on opportunities through practicum coursework to develop professional interpersonal skills and work experience in a human services agency. Entry-level courses have no prerequisites. However, academic advising prior to beginning any course of study is highly encouraged. All coursework may be completed online. The Human Services programs share a common core, so that students may easily complete AAS degree requirements.
Mission
The mission of the Human Services Program to provide students with the entry level education and real-life work experience to serve the missions of Human Services organizations.
Program Goals
Upon successful completion of the Certificate of Achievement in Human Services program students will:
Have 180 hours of supervised practicum experience in a Human Services Agency.
Plan client-centered, social services assessments and interventions.
Provide client services which reflect cultural competence, respect for social diversity, and the application of the principles of the Human Services Code of Ethics.
Demonstrate interpersonal collaboration and problem solving skills.
Apply the principals of human services based on knowledge of human development and functioning throughout the lifespan.
Engage in personal awareness as related to human services skills, professional effectiveness, and stress management.
For More Information
Health Sciences
775-327-2317
Why Great Basin College
Great Basin College wants to be your choice for higher education. GBC offers associate and baccalaureate level instruction in career and technical education and academic areas. About 4,000 students are enrolled annually online from across the country and on campuses and centers across 86,500 square miles, two time zones, and ten of Nevada's largest counties. We border Arizona, Oregon, Idaho, Utah, and California. We are GBC!