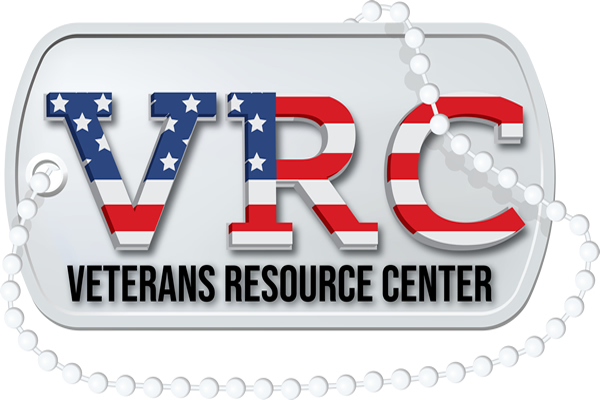 Getting Started with VA Education Benefits
Below is a step-by-step guide to get started using VA educational benefits.
If you are a Veteran or dependent attending GBC or considering attending GBC and have further questions please contact the Veterans Resource Center at (775) 753-2310 or gbc.vrc@gbcnv.edu.
How do I Apply for VA Education Benefits
Apply for VA Benefits – Online
Find the application on the VA Benefits website. After you have filled out the form online, print and sign a copy for Veterans Resource Center. Be sure to click on the form's submit button to send it electronically to the VA. You can find additional forms on the VA Benefits website -- for example, the Application for Survivor's or Dependent's Educational Assistance Application or the Request for Change of Program.
For further information on VA education benefits, phone 1-888-442-4551 or visit www.va.org or www.ebenefits.va.gov if you have questions for the VA or wish to order forms directly from the VA, phone 1-800-827-1000 or TDD 1-800-829-4833.
OR
Apply for VA Benefits - Paper Application
You can request the printed application by phoning the VA at 1-800-827-1000 at or you can find it online (for downloading and printing) at the VA Benefits website. Mail the completed signed application to the VA and the Veterans Resource Center.
Western Region:
VA Regional Office
P.O. Box 8888
Muskogee, OK 74402-8888
Veterans Resource Center at GBC
1500 College Parkway, McMullen Hall
Elko, Nevada 89801
The VA will process your application and notify you of the decision concerning your eligibility for education assistance. Once you receive the Certificate of Eligibility confirming eligibility for use of VA education benefits, email the Certificate of Eligibility to Great Basin College, SCO at Jennifer.Koopman@gbcnv.edu.
VA VOCATIONAL EDUCATIONAL COUNSELING AVAILABLE. If you need help planning your individual educational and career goals, VA offers a wide range of counseling services to help you. Services include educational and vocational guidance and testing to help you to develop a greater understanding of your skills, talents, and interests. For further information on VA counseling, call VA Toll-Free at: 1-800-827-1000 or TDD 1-800-829-4833.
---
Order Transcripts
Order official transcripts from all colleges, universities, military programs, and other intuitions. Have them mailed to:
Great Basin College
Attention: Admissions and Records
1500 College Pkwy
Elko, NV 89801
Please note GBC only accepts official transcripts from regionally accredited institutions. A transcript must be sent directly to Admissions and Records by mail or electronically from the applicable institution to be considered official; faxed copies will not be accepted. For questions, Admissions and Records at (775) 753-2102 or admissions@gbcnv.edu
GBC must receive these before the end of your second semester. Failure to provide them may result in suspension of your benefits.
---
Submit Military Records
Student can use the links below to order official military transcripts to be sent to GBC for evaluation.

Joint Services Transcripts (JST)
Community College of the Air Force (CCAF)
Military Credit
Veteran students and students who are active military and declared as degree-seeking are encouraged to submit a copy of their military transcripts, their DD 214, and official records of approved examinations to determine if credit may be awarded for military service and/or training. The Admissions and Records Office will automatically review these submissions as long as the student has applied to Great Basin College and declared a major. Credit will only be awarded for courses that are applicable to the declared major, but new transcript evaluations can occur when students change their major. Please see the Military Credit at GBC page for additional information!
---
Placement Testing
It is important to take the necessary English and Math courses in your first semesters at GBC. If you have not taken English and Math at another college, we will help you determine where to start. Please review the Placement Testing page.
Please note the VA requires remedial Math and English courses to have an in-person component. Solely online remedial Math or English classes will not be paid by the VA. Additionally, all Challenge Course Fees are not paid by the VA.
---
Register for Classes at GBC
You can do that online at MyGBC Self-Service Center. You are encouraged to make use of GBC's advisement services after applying so that you can make the most of your college studies.
Caution: Enrolling in short term classes will affect your benefits. The VA will only consider your enrollment for the actual days in the class, not the whole semester.
Alert: Once your enrollment at GBC is certified, you will be unable to add or drop classes without approval of the Veteran School Certifying Official, Jennifer Koopman. You can reach her at 775.753.2346 or Jennifer.Koopman@gbcnv.edu
---
Submit the SCO Certification Request Form and Statements of Understanding
Print, complete, sign, and submit the following form to the Veterans Resource Center office:
SCO Certification Request Form
This form must be submitted for each semester just following registration to Jennifer Koopman, Veterans Certifying Official at VRC.
---
Verify your Attendance - VERY IMPORTANT
Chapter 30 and Chapter 1606 applicants (only) must verify your attendance at the end of each month.
Once GBC certifies your enrollment, it is your responsibility to verify your attendance with the VA. You will not receive payment until the VA receives your verification.
Telephone: 1-877-823-2378 (you may have trouble getting through quickly, especially when school enrollments are heavy. You may have better luck using the Internet, above)
---
Keeping Your Benefits
To keep your benefits, you must:
Submit a Request for Certification at the beginning of each semester, just after you register.
Maintain a cumulative grade point average of 2.0.
If you have Chapter 30 or Chapter 1606 status (only), verify your attendance at the end of each month.
Avoid getting W, I, F, AD (audit), and NR grades in classes. The VA will not pay educational benefits for courses from which you have withdrawn unless it determines that there are mitigating circumstances. The I (incomplete) grade must be converted to a letter grade within the time frame allowed by GBC. The VA will not pay for audited classes.
For More Information Contact
Great Basin College Veterans Resource Center
Great Basin College
1500 College Pkwy
Elko, Nevada 89801
Phone: 775-753-2310
Map: VRC Map
Why Great Basin College
Great Basin College wants to be your choice for higher education. GBC offers associate and baccalaureate level instruction in career and technical education and academic areas. About 3,800 students are enrolled online from across the country and on campuses and centers across 86,500 square miles, two time zones, and ten of Nevada's largest counties. We border Arizona, Oregon, Idaho, Utah, and California. We are GBC!