GBC Annual Giving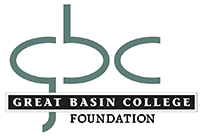 Unrestricted support, referred to as "Annual Fund" dollars, is one of the most important fund-raising priorities for our college, as GBC has few other sources of flexible funding.
Annual Fund contributions are our "venture capital," and allow GBC Foundation to act quickly to address campus needs, take advantage of special opportunities and support administrative costs related to raising private funds for the college.
Annual Fund
GBC Foundation raises annual funds from alumni, friends, and corporations in several ways, including direct-mail appeals, special events, including our yearly anticipated Dinner Dance, and the GBC Employee Campaign. Every year, donors contribute generously to make GBC the ultimate choice for higher education in rural Nevada.
Establishing or Contributing to an Existing Scholarship
Most students attending GBC benefit from some sort of financial assistance be it work study programs, Federal loans or grants, company paid tuition assistance or scholarships.Contributions to scholarship funds are really investments in the future of those students who receive them, and ultimately investments in the future of your community.
GBC Foundation General Scholarship Fund
This general scholarship fund gives GBCF the opportunity to offer support to students from different programs.
Scholarships
If you would like to make a one-time gift to a scholarship and have a specific program or focus of study in mind, there are many scholarships you may find of interest.
A Few Words on Establishing an Endowed Scholarship
You are also able to establish, with a minimum gift of $25,000, a named scholarship endowment fund. Additions to established endowment funds are always welcome.
For more information, contact 775-753-2260.
For More Information Contact
GBC Foundation
Great Basin College
Phone: 775-753-2260
Why Great Basin College
Great Basin College wants to be your choice for higher education. GBC offers associate and baccalaureate level instruction in career and technical education and academic areas. About 4,000 students are enrolled annually online from across the country and on campuses and centers across 86,500 square miles, two time zones, and ten of Nevada's largest counties. We border Arizona, Oregon, Idaho, Utah, and California. We are GBC!