Honor and Memorial Giving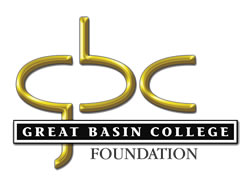 Thank you for considering a memorial gift to Great Basin College Foundation. We greatly appreciate your support. Donors typically make gifts in memory of a deceased family member, friend or co-worker.
Each gift helps Great Basin College Foundation meet our mission "to enhance the overall mission of Great Basin College as an institution of higher learning, achieved primarily through cultivation and management of fiscal resources, and promotion of the College's image throughout the region".
Memorial Gift Designation
Memorial gifts advance to the unrestricted fund of Great Basin College Foundation unless otherwise restricted by a donor. This fund provides flexibility, allowing us to act quickly to address campus needs, take advantage of special opportunities and support the costs related to raising private funds for the college. For information about establishing an endowed or temporary fund, please call 775-753-2246.
Memorial Language Used in an Obituary
Families may ask for memorial gifts through the obituary. The notice in the obituary might read, " In lieu of flowers, the family requests contributions be made to Great Basin College Foundation, P.O. Box 2056, Elko, NV 89803".
Memorial Gift Acknowledgement
When making a memorial gift, please include the name and address of the individual you would like us to notify of your gift. We then send an acknowledgement of your donation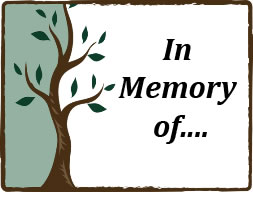 to the individual you designate. You will receive acknowledgement of your gift and confirmation that we notified the designated individual of your thoughtfulness.
Again, we thank you for choosing to honor and celebrate the life of your loved one by supporting Great Basin College Foundation.
For additional information, please call 775-753-2246.
For More Information Contact
GBC Foundation
Great Basin College
Phone: 775-753-2260
Why Great Basin College
Great Basin College wants to be your choice for higher education. GBC offers associate and baccalaureate level instruction in career and technical education and academic areas. About 4,000 students are enrolled annually online from across the country and on campuses and centers across 86,500 square miles, two time zones, and ten of Nevada's largest counties. We border Arizona, Oregon, Idaho, Utah, and California. We are GBC!