Non-cash Giving
In-Kind Gifts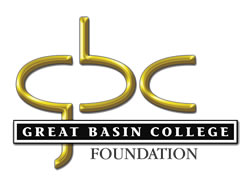 A gift-in-kind is tangible personal property, such as machinery, books, computers, etc. Services and volunteer time do not qualify as gift-in-kind donations under this policy. Great Basin College Foundation coordinates all donations to Great Basin College, including in-kind donations.
Charitable contributions require various types of documentation to meet institutional and IRS requirements. In-kind donations involve more extensive documentation than contributions of cash.

In-kind gifts to GBC must be directed through the Great Basin College Foundation. College employees or Board members who receive offers of equipment, property or services must consult the Foundation office at 775-753-2260. Additionally, the donor must complete our In-Kind Giving Form prior to gift acceptance.
These gifts are subject to acceptance by the Executive Director of the Foundation and/or the GBC Foundation Stewardship Committee.

Foundation staff considers several issues before accepting an in-kind gift:
Does the college have a need for the donated item?
Does the gift obligate the Foundation/College to financial commitments in excess of budgeted items or other obligations disproportionate to the use of the gift? These could include, but are not limited to environmental remediation, upkeep expenses, insurance liabilities, and display, delivery, or space requirements for storage or exhibition.
Gift Appraisals (Federal Tax Documentation)
Neither the Foundation nor the College places a value on donations for federal tax purposes. When gifts-in-kind are given to the Foundation with the intent of the donor to receive a tax deduction, it is the responsibility of the donor, not the Foundation, to obtain an appraisal of the gift for tax purposes. Internal Revenue Service policy does not allow the charity issuing the receipt to become involved in the appraisal process.

To Our Donors
Your gift to the Great Basin College Foundation may affect your financial situation. This Web site and Great Basin College Foundation does not provide legal or financial advice. Consult your attorney or tax professional, before planning or making a gift.
For More Information Contact
GBC Foundation
Great Basin College
Phone: 775-753-2260
Why Great Basin College
Great Basin College wants to be your choice for higher education. GBC offers associate and baccalaureate level instruction in career and technical education and academic areas. About 4,000 students are enrolled annually online from across the country and on campuses and centers across 86,500 square miles, two time zones, and ten of Nevada's largest counties. We border Arizona, Oregon, Idaho, Utah, and California. We are GBC!