Foundation Frequently Asked Questions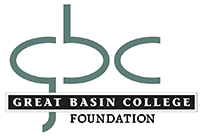 Welcome to our Frequently Asked Questions (FAQ) page. Here are answers to some of the more common questions we receive about how we handle gifts to the Great Basin College Foundation.
Who Handles My Gift?
A gift made to a department or other GBC program is sent to the GBC Foundation per IRS codes for immediate deposit. The Foundation sends you a receipt/gift acknowledgement as soon as your gift has been received. Save these receipts for your tax records.
What if I Receive Goods or Services in Connection with My Gift?
The IRS requires that we inform you, via your gift receipt/acknowledgement, of the value of any goods or services you may have received along with the resulting value of your contribution.
What Do You Do with My Gift?
Your gift may be placed in an established fund, which is administered by a GBC fund administrator (a staff or faculty member). Gifts of appropriate size may be placed in a newly created fund that will accomplish your wishes.
Can I Give Something Besides Cash?
The foundation is equipped to handle many types of noncash gifts.* These include:
Real property:

The foundation accepts gifts of real estate.

Personal property:

The foundation accepts gifts of personal property, such as books, artwork, computers, boats, etc.

Memorial or honorary contributions:

You may wish to make a gift in honor of a special individual. We will notify him or her or the family of your generosity.

Wills and trusts:

We have charitable gift experts on staff who can help you and your advisers plan a bequest, establish a charitable trust or fund an annuity that benefits you, your heirs and Great Basin College.
These gifts are subject to acceptance by GBC Foundation Stewardship Committee and /or the Executive Director of the Foundation.

Corporate Matching Gifts Are Available
Many employers will match gifts from their employees to the Great Basin College. You can double or even triple your gift using a corporate match
What If I'm a Member of the GBC Faculty or Staff?
GBC faculty and staff may make charitable contributions to any fund at the Foundation through payroll deduction. Please contact your department's personnel director for assistance.
We are happy to answer any of your questions about giving. Please contact Kim at 775-753-2246!
For More Information Contact
GBC Foundation
Great Basin College
Phone: 775-753-2260
Why Great Basin College
Great Basin College wants to be your choice for higher education. GBC offers associate and baccalaureate level instruction in career and technical education and academic areas. About 4,000 students are enrolled annually online from across the country and on campuses and centers across 86,500 square miles, two time zones, and ten of Nevada's largest counties. We border Arizona, Oregon, Idaho, Utah, and California. We are GBC!